A Seat At The Table: Boards & Commissions Bootcamp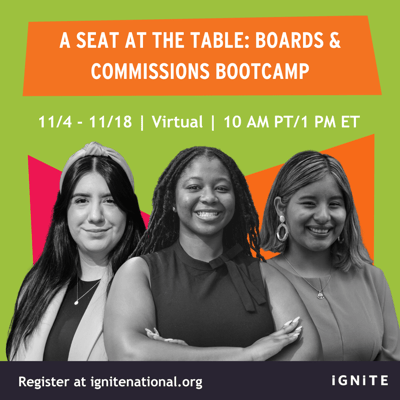 Event information
Many feel called to lead by joining a board of commission--do you know what keeps them from doing so? Feeling that they don't have the necessary skills and/or tools to lead effectively. If that's something that's caused you to hesitate in moving forward, then this bootcamp is for you! Register for our upcoming virtual Boards & Commissions Bootcamp to learn the ins and outs of transformational leadership, navigating hot button topics that are impacting schools across the country today and how to be successful in office after you win your seat.
November 4: Intro to Boards & Commissions and Transformational Leadership
November 11: Identify the Seat/Prepping for Your Campaign
November 18: Hot Topics (how to address the major issues impacting K-12 schools today)
All sessions will take place from 10 - 11:30 AM PT/1 - 2:30 PM ET
Limited spots are available, make sure to register today!
In partnership with: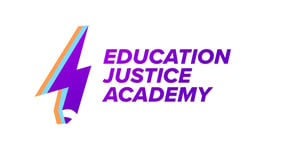 Share on social media
Let others know you are attending A Seat At The Table: Boards & Commissions Bootcamp. With one to two clicks, share on social media!