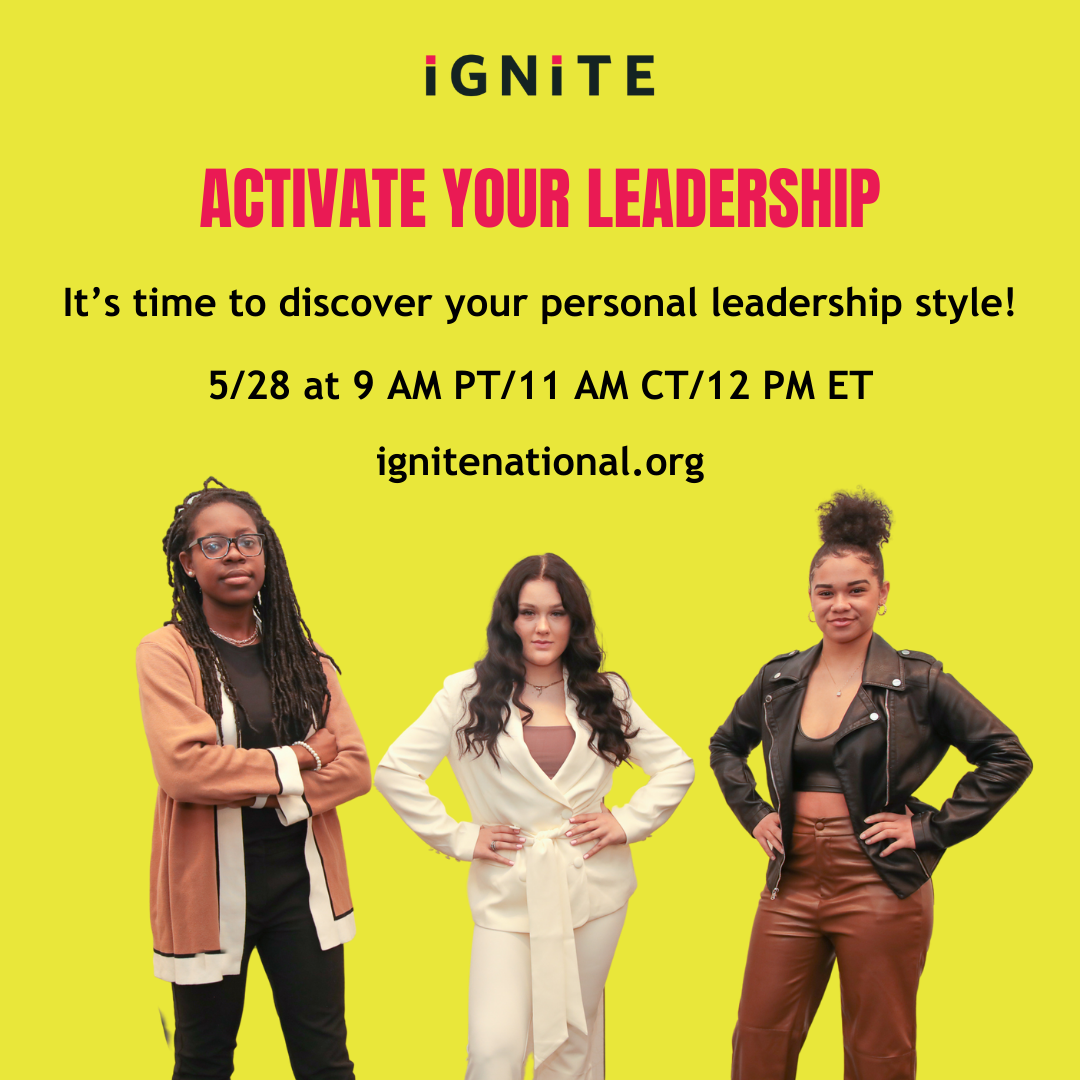 Event Details
It's time to discover your personal leadership style! Meet and collaborate with other young women who are on a path of redefining what leadership looks like in their local community, on their high school campus, in our country, and beyond.
At this event, you will:
Examine your personal definition of leadership
Identify your leadership qualities
Choose a cause to connect to and act on
Learn about voter activation
Date: 5/28/2022
Time: 9-10:30 AM PT/11 AM-12:30 PM CT/12-1:30 PM ET
Share on social media
Let others know you are participating in IGNITE's Activate Your Leadership event. With a simple click, share on social media.